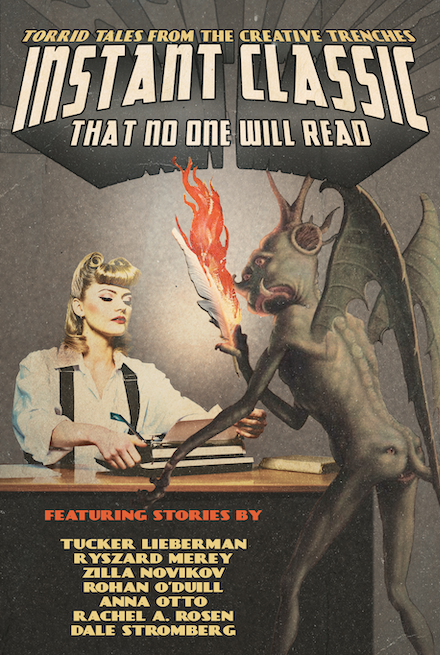 Instant Classic (That No One Will Read) offers nine sardonic tales holding a carnival mirror to writers and stories. From a deal with the Devil to the ultimate AI vs human showdown, witness the terrifying spectacle of artists who'll do anything to clamber out of the creative trenches alive.
Long-time readers will notice that there has been a slight change of title. This is apparently because you can't use the term "bestseller" in a title on Amazon, as it makes the money sad. Nevertheless, I can guarantee that the stories are still amazing and you should definitely read it.
Want to read it before anyone else, for free? Sign up to receive an ARC! All we ask in exchange is that you review us in your usual reviewing places.