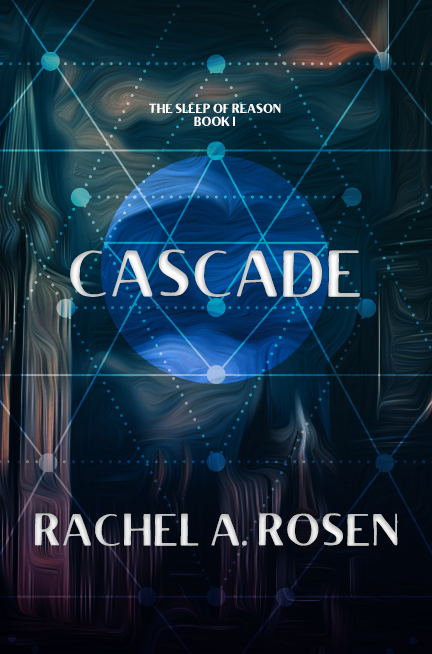 At long last, I'm thrilled to reveal the cover for Cascade! You can read a little bit about our adventures on BumblePuppy Press's blog (spoiler: these adventures involved tentacles, as all good adventures should).
Designing a cover is always a process, but even more so when you're the author of the book. Cascade is a political fantasy, its magic rooted in climate change rather than bloodlines or wands, and the cover needed to capture both the sorcery and the socialism that you'll find in its pages.
Stay tuned for a Kickstarter link and release news, coming soon!